Training Modules
Structural CSA-ANSI Standards
Hydraulics Three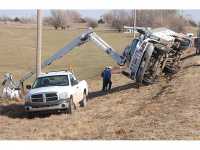 This 3-4 day interactive module is manditory as we review in detail the governing standards for Canada and the USA for aerial devices. The instructor will go through all roles and responsibilities of all parties, definitions, explain terms, show examples so that all students not only understand but can apply these standards to his everyday work. This module also tests the knowlege of basic hydraulics which then sets the starting point for the remainder of the training. 
Training time 24hrs cost $1000.00 per student 
This 2 day module is dedicated to one of the most important fundamental of hydraulic system troubleshooting, Schematics. Technicians learn how to indentify and read symbols, follow drawings and use of the schematic for trouble shooting.
Training time 16hrs.  *Cost 750.00 per student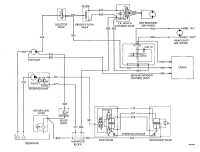 Hydraulics Four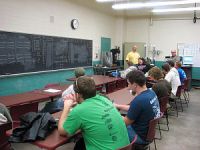 Hydraulics One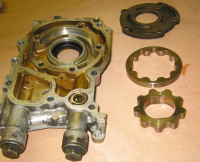 The final 3 day module combines all the modules and brings hydraulic overload protection systems and troubleshooting to the forefront. Technicians will be given real life scenarios and using their new found knowledge apply it to figuire out the systems. A final review, then on to the Canadian Utility Mechanic Certification test. 
Training time 16hrs.  *Cost $ 750.00 per student
This 2 day module creates the necessary foundation for troubleshooting hydraulic systems. We start with the lifeblood of the system "oil "and continue with the resevoir, filters and types of pumps. Students will have hands on experience taking apart inspecting and accessing damage.  

Training time 16 hrs.   *Cost $ 750.00 per student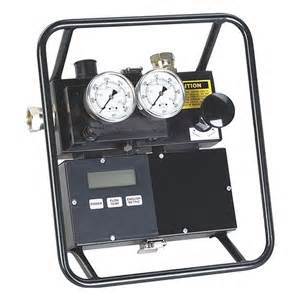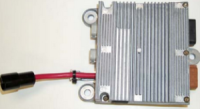 Hydraulics Two
Electrical One - Four 

(coming soon)
This 2 day module continues to build the foundation from module one. This module introduces technicians to types of hoses, valves, and troubleshooting techniques using a flow meter and pressure guages. Once again giving the students hands on experience with these items.
Training time 16hrs.  *Cost $750.00 per student
These new modules will also create the necessary foundation for electrical troubleshooting. Although focus will be on Chassis and and device integration, joystick controls ,truck electrical systems. technology has made some major progress and these modules will be a necessity for technicians.
* May be additional charges for travel depending on location